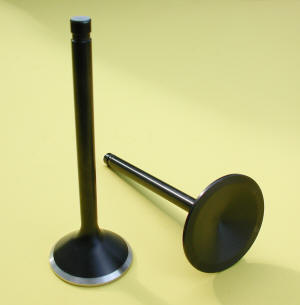 One piece Stainless Steel Stellite Tipped Impregnated Valves

All Black Diamond Stainless Steel Valves are impregnated by a special German process to .002" deep with a .0002" surface build-up to improve wear properties and reduce friction. This process provides resistance to corrosion and wear that is superior to that developed by a hard chromium and electrolysis nickel plating. These valves are light and the profiles provide excellent flow characteristics.

We use these valves for building stock and race engines.